There's nothing more stimulating than expanding your horizons and enjoying yourself — whether that means getting on a plane for an exciting vacation or venturing into town for the afternoon. At Chickahominy Falls, we want you to be able to truly enjoy every minute of your leisure time. With our Lock and Leave lifestyle, you never have to worry about your home when you're away.
We all love that there are so many attractions here at home, but sometimes, you just need a change of scenery. Here are our Top 10 Trips for Active Adults. Some of them are beachy, some are a little off the beaten track, some are true adventures. And they definitely put the "active" in active adult!
Harpers Ferry | West Virginia
This small town is only 60 or so miles from Washington, D.C. From its high bluffs you can look down at the meeting point of the Potomac and Shenandoah rivers, where the borders of West Virginia, Virginia and Maryland come together. Enjoy cozy bed-and-breakfast accommodations while you decide whether to go for a hike on the Appalachian Trail or head down to the river to fish or canoe.
South Walton | Florida
Located on the Gulf of Mexico, the town of South Walton offers all kinds of outdoor adventures. It has 26 miles of beautiful coastline to explore. Stroll to the Seaside Farmer's Market, or take a bike ride up to Grayton Beach State Park. From there, you can hike the easy one-mile loop or take a more adventurous 9-mile trek.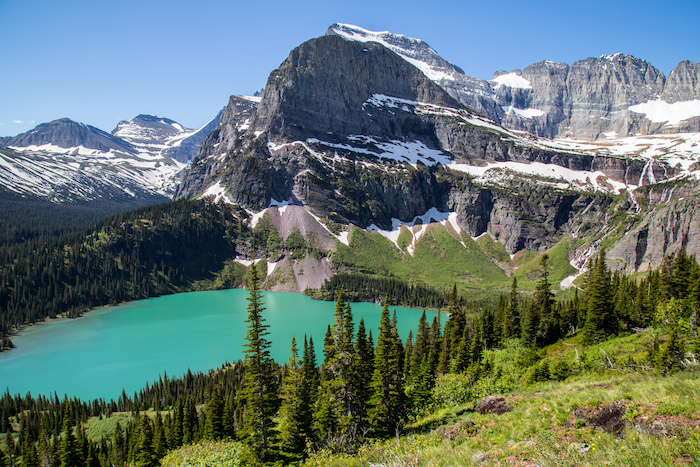 The National Parks
The National Park System encompasses 423 national park sites! There are parks in each state and the territories, including Puerto Rico, the Virgin Islands, American Samoa, and Guam. U.S. residents over the age of 62 qualify for the Senior Pass, which provides discounts on fees for camping, swimming, boat launching, and guided tours. It's $80 for a lifetime pass; $20 for an annual pass.
Sedona | Arizona
The red sandstone formations of Sedona have awed visitors for decades. They are the backdrop whether you're hiking, biking or practicing yoga. Check out Devil's Bridge Trail and the petroglyphs in the Coconino National Forest. Or visit during the international film festival or various music festivals throughout the year.
Olympic Peninsula | Washington State
73 miles of protected Pacific coastline and old-growth temperate rainforest are just a short ferry ride from Seattle, but a world away from everything else. Enjoy fishing, boating, wildlife watching, hiking or camping. There is nothing more sublime than savoring the fresh salmon, or soaking in a natural hot spring pool in Olympic National Park.
Badlands National Park | South Dakota
There are few places more starkly beautiful than the buttes and dry canyons of South Dakota. The southwest portion of Badlands National Park, known as the Stronghold Unit, lies within the Pine Ridge Indian Reservation and is managed by the Oglala Sioux Tribe. Visit nearby Mount Rushmore and Pipestone National Monument.
Alaska
There are many ways to explore Alaska off season! Those 65 and over qualify for half-price train fares during the non-summer months, from mid-September through mid-May. Traverse the backcountry between Anchorage and Fairbanks on the Aurora Winter Train to see the splendor of the Denali region and marvel at the Northern Lights. Or, ride the Ski Train to enjoy snowshoeing or skiing on roadless terrain.
Iceland
Iceland is a perfect stopover for travelers going from the United States to Europe. Visit the famous Blue Lagoon, a hot spring just 25 miles from Reykjavic. It's a common activity during layovers between flights; book a quick trip directly from the airport. If you stay longer, you can see the countryside from the back of one of the country's famous Icelandic ponies.
Norway
This natural beauty of this sparsely populated country attracts thousands of visitors each year. Travel north of the Arctic Circle to see the Northern Lights. Visit the famous ski jump at Holmenkollen, site of the 1952 Winter Olympics. From the huge fjords with tall cliff faces that drop right into the ocean, to the myriad outdoor activities, visitors are routinely awestruck by the unspoiled vistas.
New Zealand
Yes, it's a loooong flight, but this island nation has spectacular coastlines, with high mountains that plunge into the surf. The South Island is home to many of the Great Walks, premier tracks that pass through forests, lakes, rivers, mountains and gorges. The town of Kaikoura offers year-round whale watching. The North Island has surfing, snorkeling, boating and swimming, as well as natural forests.
For more information on starting your journey to low-maintenance living in Chickahominy Falls, contact us today!